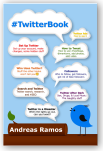 Author of ten books on SEO. Manager of Global SEO at Cisco for the past year.
Free KPI eBook
With 4th-grade math, you can calculate KPIs, Cost-per-Lead (CPL), and Cost-per-Action (CPA).

MIT Case Study How I took MIT from 52 to 17,500 visits per day and lowered cost per click from $0.70 to $0.07.

A list of
books
by me.
My eye-witness account of the Fall of the Berlin Wall. Published in many history text books.
Hokusai, the Japanese artist (1760-1849), changed 20th century art. His inspiration? Dutch wrapping paper...
Get Free Books
Want free advance copies of my books? Subscribe to my free monthly newsletter.