Andreas' Photo Album
Here's a few photos of me.


In Beijing, with the team from Tsing Hua University Press and McGraw-Hill Beijing.
They published my book in China. That's Maggie Guan on the right.





Canoeing on the Russian River in Northern California





Fishing at Key West, Florida.





At the Great Wall in China





I got my graduate degree at the Universitšt Heidelberg in Germany. It's a medieval university town.





When we built a company in Bangalore, India, I went there for several weeks.





White water rafting in the Sierras in California. I'm in front, under the waves :-)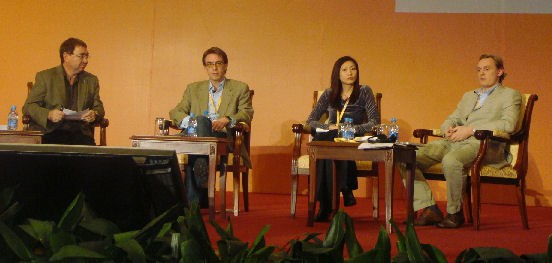 I moderated a panel at AdTech Shanghai.





At the Summer Palace in Beijing.



comments powered by